Macau, which is expected to have the highest per capita income in two years, may be soaring to new heights of wealth, but for many in the shadows of its shimmering casinos life is lived paycheque to paycheque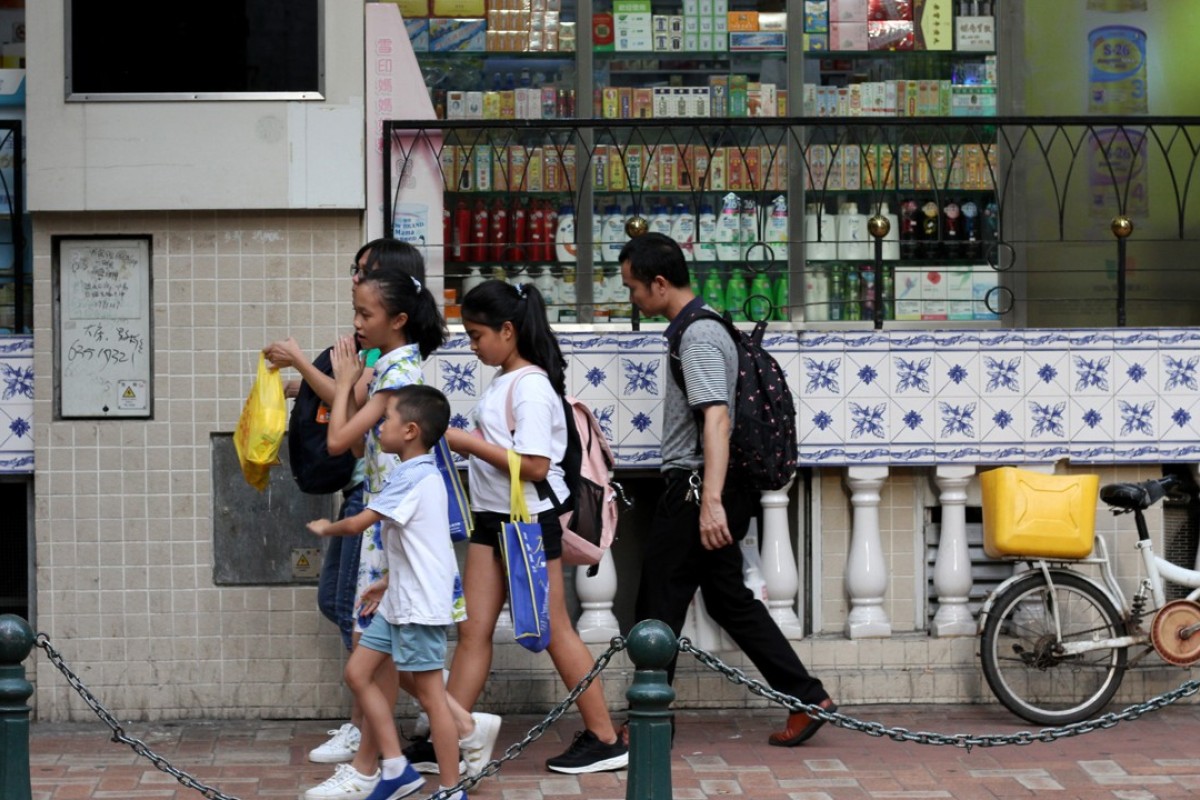 A family in Macau heads towards the border with mainland China. Photo: Raquel Carvalho
When the clock strikes 4pm, Hoi Sao-sou takes off her black uniform, grabs her shopping bag and rushes through the staff door of one of the major casinos in Macau, a former Portuguese colony on the southern tip of China.
Even though she's been on her feet for most of her shift that starts at about 7am, Hoi, at the age of 69, still must muster the energy to run across the street, zigzag between parked motorbikes in a back alley and hail a bus that will take her to the border with the mainland city of Zhuhai.
Hoi, along with other casino cleaners, waits only a couple of minutes before hopping on bus number 25, part of the cross-border journey to buy vegetables, such as choy sum and cabbage. If she shopped in Macau, her expenses would double.
"The prices here are very high, so I rarely buy food or other necessities here," she says. "Half a chicken in Macau costs about 50 patacas [US$6.18], but in Zhuhai will be 25 patacas. For fresh seafood here, I may have to pay more than 40 patacas, but there I'll probably spend less than 15. It's much cheaper on mainland China."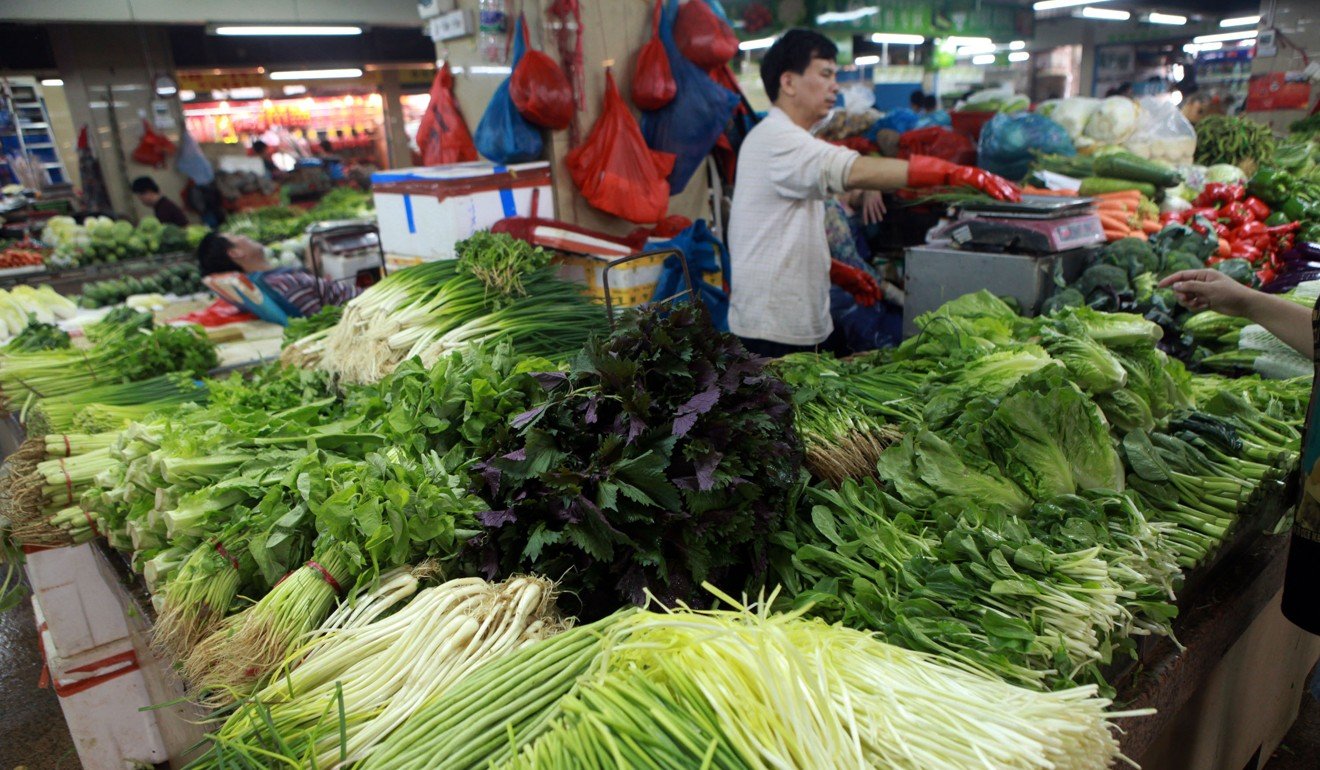 On a good day, with less traffic and shorter queues at immigration, it takes her about an hour to go to Zhuhai, buy a few things and return to her home in Iao Hon, the most densely populated district in Macau, with 170,953 people per sq km.
Hoi, whose husband is unemployed, sits next to another cleaner from a casino on the bus. They both complain that is hard to make ends meet in a city that is heavily reliant on the revenue of its 40 casinos to drive its economy.
"We can't really say that we hate the casinos, because they brought many jobs, but it also made everything much more expensive … life has become tougher," Hoi says.
She receives a little more than 7,000 patacas a month for a tiring job that only allows a 45-minute lunch break. That has been her daily life for more than a decade and she has no idea when she will be able to stop.
"I am almost 70. Obviously the money is not enough, otherwise I would be retired by now."
The wealth inequality in Macau, known as the Las Vegas of Asia and the only place in China where casino gambling is legal, can be seen almost everywhere. Glitzy skyscrapers contrast with grey walk-ups tucked in narrow old alleys and windows that resemble cages. On the streets, thousands of tourists with their hands full of shopping bags walk past elderly collecting cardboard on the pavement.
This same city, where more than 658,000 people are crammed in 30.5km, is set to overtake oil-rich Qatar in just two years as the richest place in the world, according to the International Monetary Fund.
By 2020, the former Portuguese outpost, which was handed back to China in 1999, is expected to have the highest per-capita gross domestic product (GDP) of any country or jurisdiction on earth, reaching to US$143,116. But many of its residents say they don't share such wealth.
Most recognise Macau's shimmering skyline, but few take the time to walk around the historic and melancholic part of the city, where old men sit shirtless and clothes hang on doors. Tradition and modernity often clash in what is considered one of the most densely populated cities in the world. Behind the sumptuous buildings, marble floors, high-end brands and stacks of money on gambling tables – mostly put forward by mainland Chinese high rollers – there is a layer of population living in poverty or struggling to find their feet in a new city.
Leong Kim-kuan, 61, lives in a subdivided flat on the first floor of a walk-up building, for which she pays HK$5,500 (rents in Macau are paid in Hong Kong dollars). She has about 150 square feet for herself, her husband and a daughter in a wheelchair. The only bedroom is so small that her 28-year-old daughter needs help to get inside.
The three rely on the income of Leong's husband, who works as a security guard in a casino. His salary may float somewhere between 10,000 and 13,000 patacas a month – depending on his health.
Most of those who struggle in Macau avoid talking about it, but for Leong there is little to hide.
"My life is very sad, but I still think I need to face it with a smile," she says.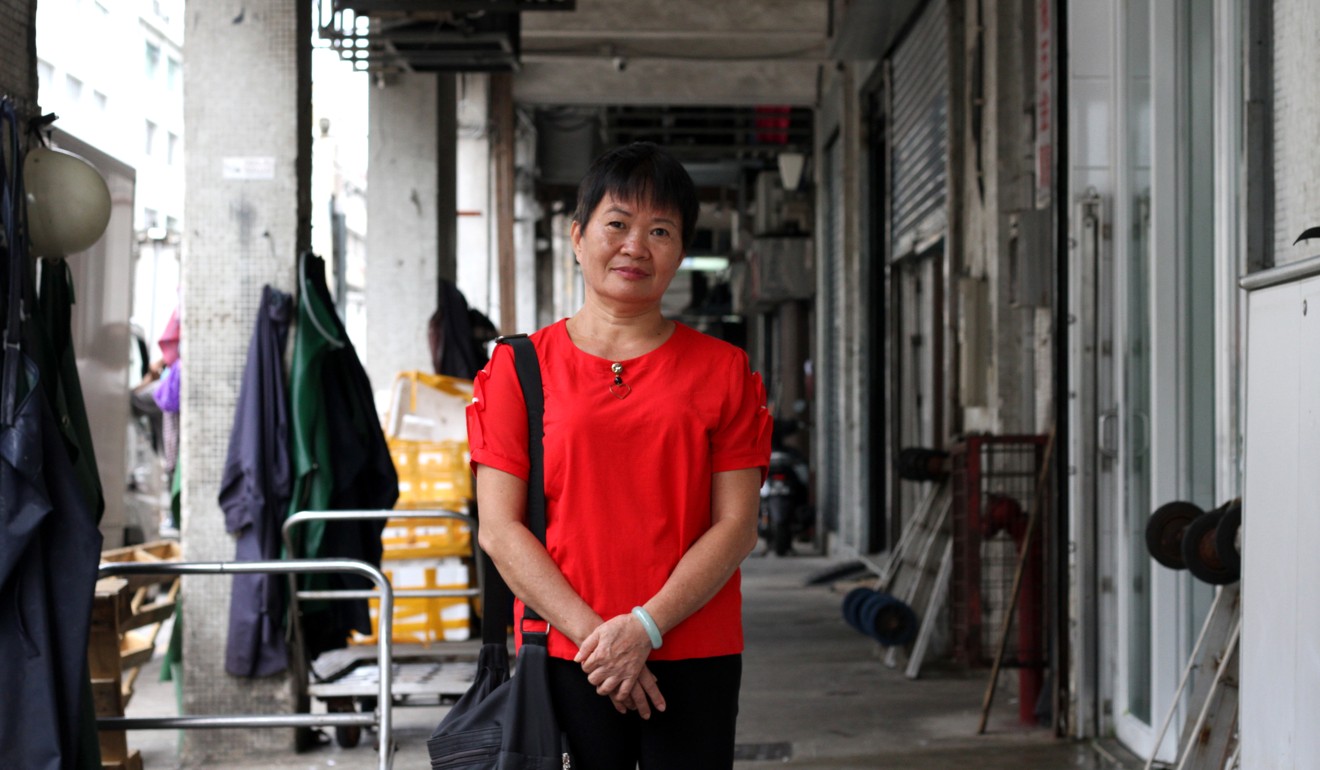 Leong got her optimism from Latin America. She was 22 when she left the mainland for Macau, where she only stayed for a couple of years. In 1981, she moved to Peru and remained there for about three decades.
Fed up with corruption and worried about their safety, she and her family returned to Macau in 2014 – more than a decade after the gambling liberalisation.
By then, the industry had hit unimaginable revenue records and surpassed Las Vegas, with the city quickly earning the title of world's gaming hub. Dozens of headlines about its prosperity and wealth followed.
Although Macau was about to face a dramatic slump in gaming revenues, the city could hardly be more different from the one Leong saw in the 1980s.
"The architecture, the way people dress … everything is very different."
But her family's quality of life is far from being as glamorous as the facade most casinos suggest.
"We live a pretty isolated life here. My daughter can't really leave the house," she says. "We have many relatives around here, but we do not socialise a lot mostly because of our financial problems."
Leong's husband, who is originally from Macau, applied for a social house – a subsidised rental flat – for the family last year, hoping they could move to a building with a lift that would allow her daughter to go outside.
"But I know this may take many years," she shrugs.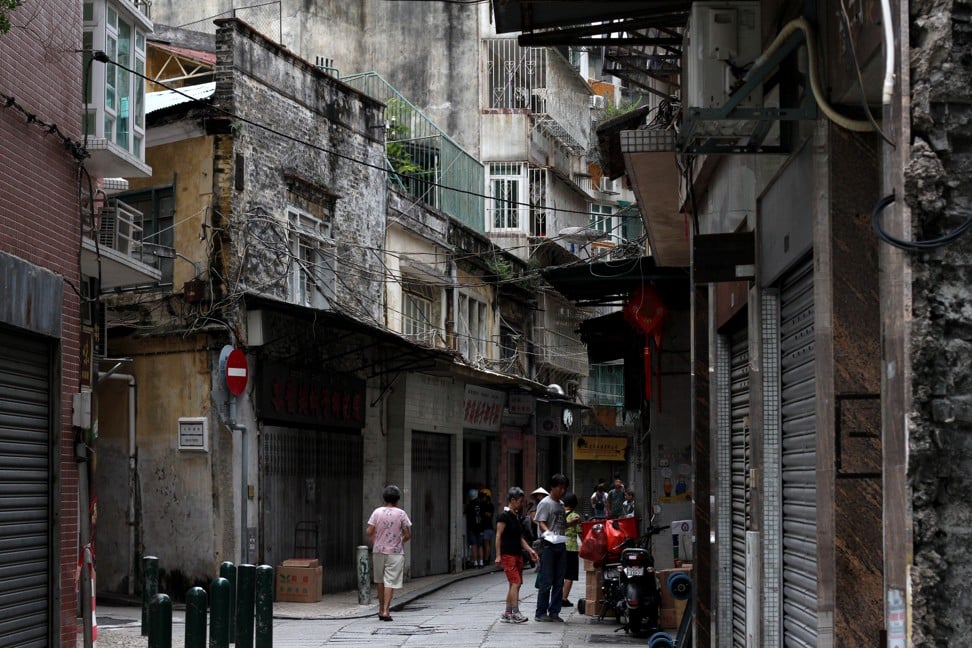 Leong is one of hundreds of people who has sought support from Caritas, a leading charity that works in poverty relief in Macau. Last year alone, about 2,380 families collected groceries from the food bank, a publicly funded programme run by Caritas.
Also in 2017, the government provided financial support to 4,118 families, which included more than 6,500 people – spending a total of 223.9 million patacas.
THE MOST VULNERABLE
According to Paul Pun, the secretary general of Caritas Macau, less than 10 per cent of Macau's population lives in poverty and about 4 per cent struggle to meet the most basic food needs. While the number of those in deep poverty may not be too shocking, Pun notes there is great inequality in the city.
"The wealth gap in Macau is very big, even worse than in Hong Kong, which is already bad. But we can't really put a figure on this because there isn't much research about it."
A report released last year showed that Hong Kong's wealth gap hit a record high, with the richest households earning about 44 times what the poorest families were able to make in the former British colony – just an hour away by ferry.
A spokesman for Macau's Social Welfare Bureau told This Week in Asia that it had no details about the poverty rate in the city and no recent data about the wealth gap was available. But it referred to the Gini coefficient, an index to measure income inequality from zero to one, where the lowest value indicates more equality. In 2013, Macau stood at about 0.35. The best-performing places have rated around 0.25 on the index.
Rising property prices have squeezed the city's residents. "The price of flats in Macau has increased to a record high, which exceeds the affordability of residents in general. Low-income families are especially hard hit, as they lack financial capacity to pay for their accommodation," Pun says. "Middle-class families are also facing similar challenges as it is becoming more difficult for them to afford a flat while keeping up with the family expenses and bringing up children."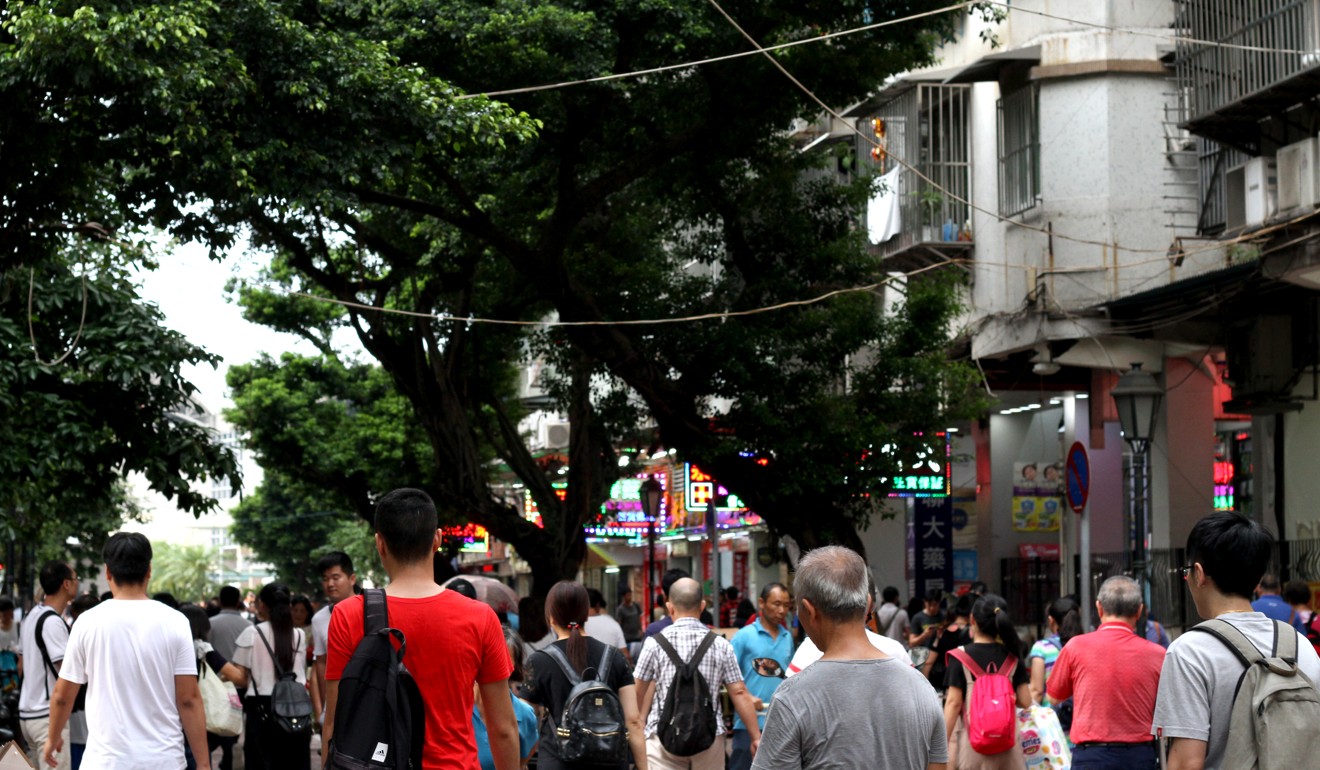 Pun adds that migrant workers, who make up about a third of the population, are among the most vulnerable groups in Macau because as non-residents their salaries are lower and they receive little support from the government.
"Most of us rent a bed and we share the room with friends. It costs about 800 [patacas]. We cannot afford a flat or even a room by ourselves," says Yosa Wariyanti, president of the Indonesian Migrant Workers' Union.
According to official statistics, the median monthly income for residents is about 20,000 patacas. But a study released late last year showed that the median salaries for Filipino and Indonesian domestic helpers in Macau were only 3,700 patacas and 4,000 patacas, respectively, with some workers receiving as little as 1,500 patacas per month.
TYCOONS' HANDS
While these groups struggle with basic needs, the city is not only poised to have the highest per-capita GDP by 2020, this year it already ranked as the second-richest place on earth.
According to the IMF, Macau with a US$122,489 per capita GDP, was only behind Qatar, which had accumulated US$128,702. Hong Kong took 10th place.
The IMF forecast also predicted a period of continuous growth that would see the gambling destination open up a wider gap on its rivals until 2023.
Although "some key economic indications may suggest that Macau is among the league of wealthiest cities in the world, in reality the wealth is concentrated in the hands of a few", Pun says.
"The current situation in Macau can be described as a person wearing a glamorous golden wreath, while at the same time carrying a heavy weight on their shoulders."
Against this backdrop, it's not surprising that many in the city received the IMF forecast with a whiff of irony.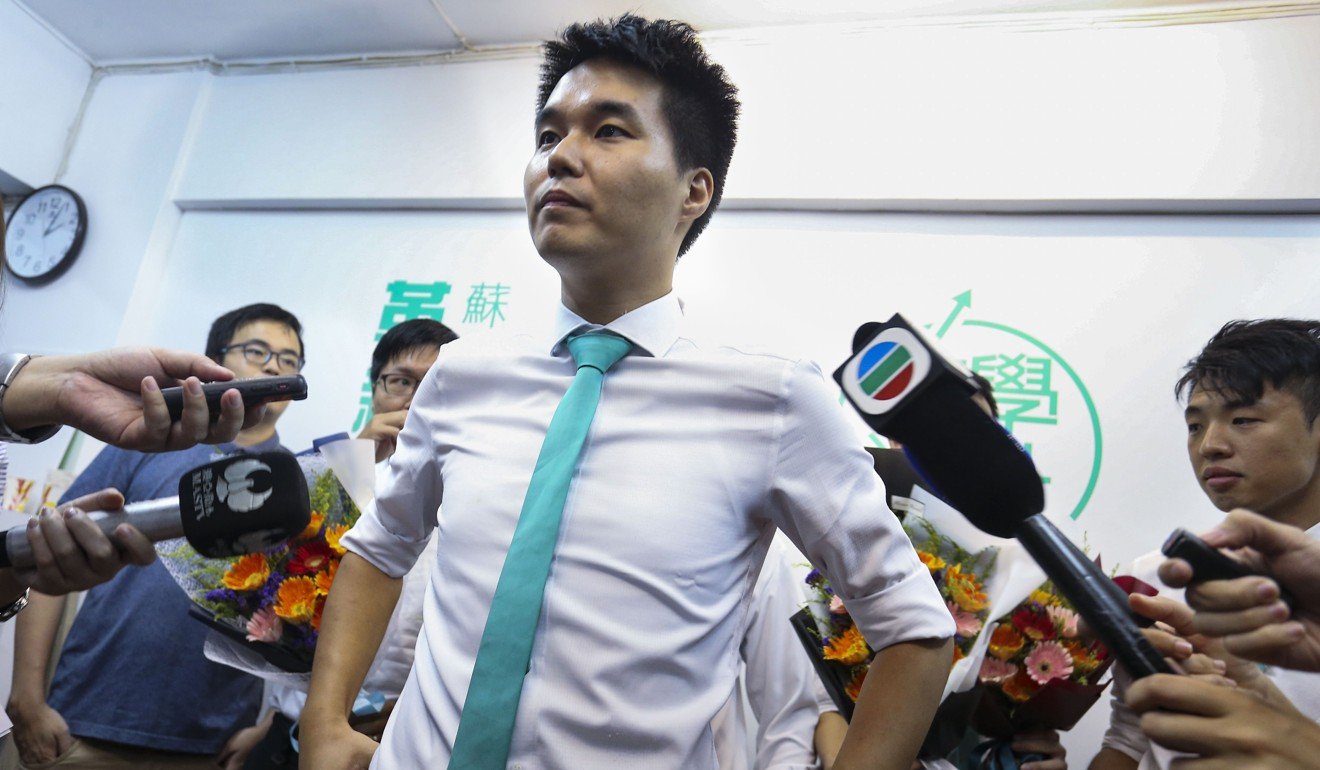 "Many felt it was more of a joke," says Sulu Sou Ka-hou, 26, a pro-democracy activist who became the youngest lawmaker in the local legislative assembly when he was elected in September.
He says that most of the wealth in Macau has stayed in the hands of tycoons, who run the casinos and own real estate.
"There has been a very close relationship between the government and the business sector. Many policies have benefited them, such as the land policy. This increased the housing pressure and made the wealth gap more serious in recent years," Sou says.
Most lawmakers in Macau – a city that enjoys a high degree of autonomy and free speech not allowed on the mainland – are appointed by the chief executive and by professional sectors, and many of them have business connections.
At the same time, "the development of the gambling industry in Macau has brought several negative social problems", Sou says. "It made Macau richer, but it has widened the gap between rich and poor. Many people earn more, but they can buy less.
"I know people who own like 50 houses and then I know others who live in very small places in the Northern area of Macau." Sou notes that life has been particularly dire for the elderly and low-skilled workers, unable to adjust to the needs of the city almost completely focused on gambling. But the youth also struggle to find alternative professional paths.
"They feel that they have to become either a casino worker or a public servant."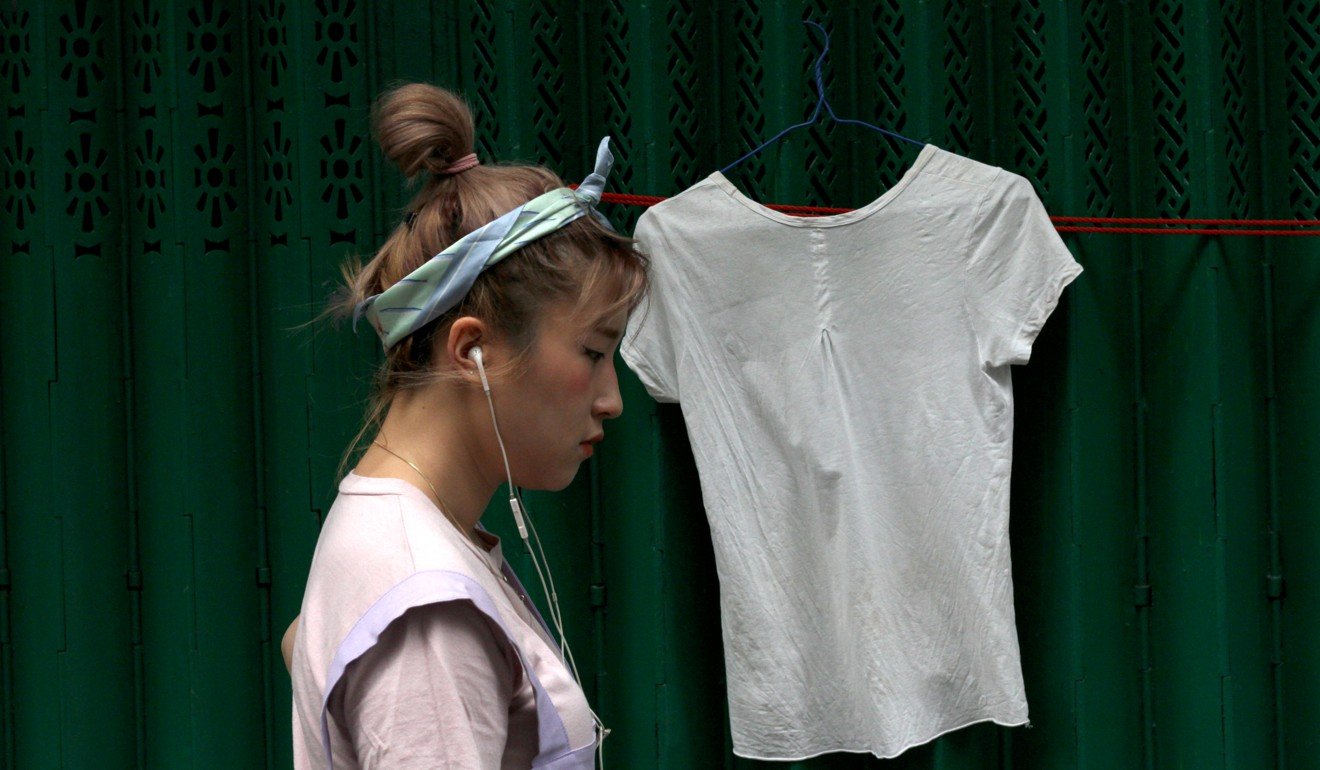 Tax revenues from gambling typically make up for more than 70 per cent of the government's total revenues.
Officials figures showed gambling revenue in the city surged 10.3 per cent in July from a year ago, reaching 25.3 billion patacas. It marked two consecutive years of growth after a period in which revenues dropped mostly due to a nationwide anti-corruption campaign launched in 2014.
LOTS OF MONEY, FEW OPPORTUNITIES
The local administration has poured millions into subsidies and social welfare programmes. But critics have accused the government of investing too much in short-term policies – such as yearly cash handouts for residents – and too little on long-term policies for fundamental areas, including housing, elderly care, health and education.
Emma Cheung Lai-wa, a social worker in Macau, also says the money should be spent more wisely and opportunities need to be created for low-income families.
"Many people live paycheque to paycheque and don't have opportunities. It's all about creating opportunities for the poor to rise in the society. There has to be more efforts put into the children education and an adjustment on the working hours for parents," Cheung says, referring mostly to those who work in shifts in the gambling industry.
Leong Ka-wai, 30, relies on government support ever since a serious leg injury put him off work about two years ago. The former van driver lives in a social house, while receiving a 3,000-pataca stipend a month.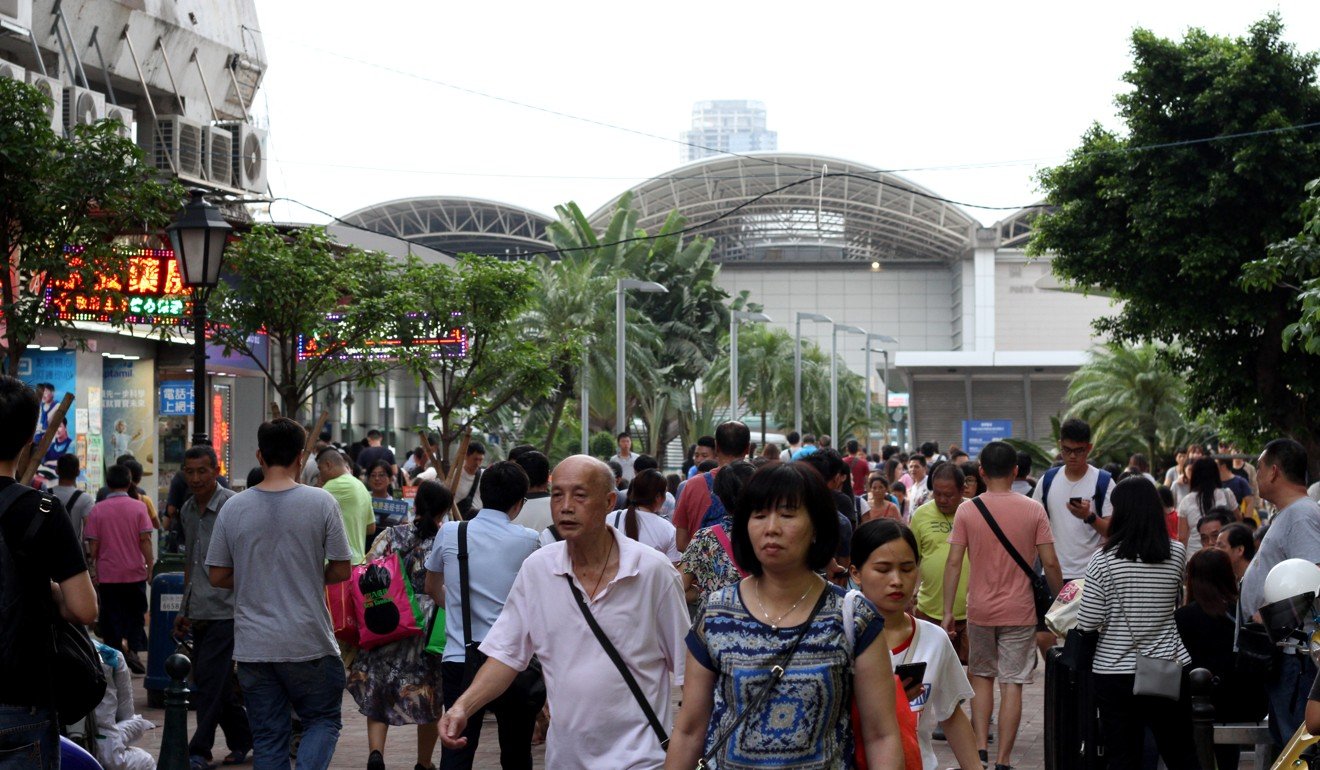 "Every day, I go to mainland China to buy things. I seldom buy things here because they are too expensive," he says, while walking back to Macau.
Although Leong does not hold a college degree, he is confident that he will be able to find a job as soon as he recovers. But joining the gambling industry is not part of his plans.
"I really don't like the casino industry, even though it brought many job opportunities for the Macau people and even if I can get more work benefits there. Many people who work there, also gamble. I don't want to become someone like that."
As for his future, Leong knows that to find a bigger flat for when he eventually marries will be the main challenge. "It's the most serious problem in Macau. Even people who have several jobs are not able to buy a house," he stresses.
For Han Weiyu, 49, a Zhuhai resident, Macau has been her workplace for the past eight years. Han is able to make 10,000 patacas a month as a cleaner in a bakery shop.
"The salary in Macau is higher, but I know I could never afford staying here," she says.
Macau is for Han, like thousands of others who live across the border and elbow their way home every day, a little more than an unattainable mirage, a pinnacle of glowing neon lights. ■